[vc_row][vc_column width="1/1″][vc_column_text]
Energy Efficient ACSR
[/vc_column_text][ultimate_spacer height="20″][vc_single_image image="5803″ border_color="grey" img_link_large="" img_link_target="_self" image_hovers="true" img_size="full"][ultimate_spacer height="20″][/vc_column][/vc_row][vc_row][vc_column width="1/1″]
[ultimate_spacer height="20″][/vc_column][/vc_row][vc_row][vc_column width="1/1″][vc_tabs interval="0″ style="tab-style-one"][vc_tab title="SPECIFICATION" tab_id="1420421255-1-62″][vc_column_text]
APPLICATION
ACSR Cable For Energy Efficient has excellent qualities of low loss , low creep and easy laid. It is suitable for line installation with high request and expansion of old line.
CABLE STANDARDS
Enterprise Standards,IEC,BS,ASTM and etc. upon request.

CHARACTERISTICS
1.Permissible Max.continous operating temperature of conductor:250℃
2.Diameter of wire casing not less than 20 times diameter of conductor
PRODUCTS' RANGE
Aluminum /steel sectional area 900/75 and bellow energy efficient ACSR.
TYPE AND NAME OF CABLE
[table id=energy1 /][/vc_column_text][/vc_tab][vc_tab title="CABLE DIMENSIONS" tab_id="1420421255-2-94″][vc_column_text]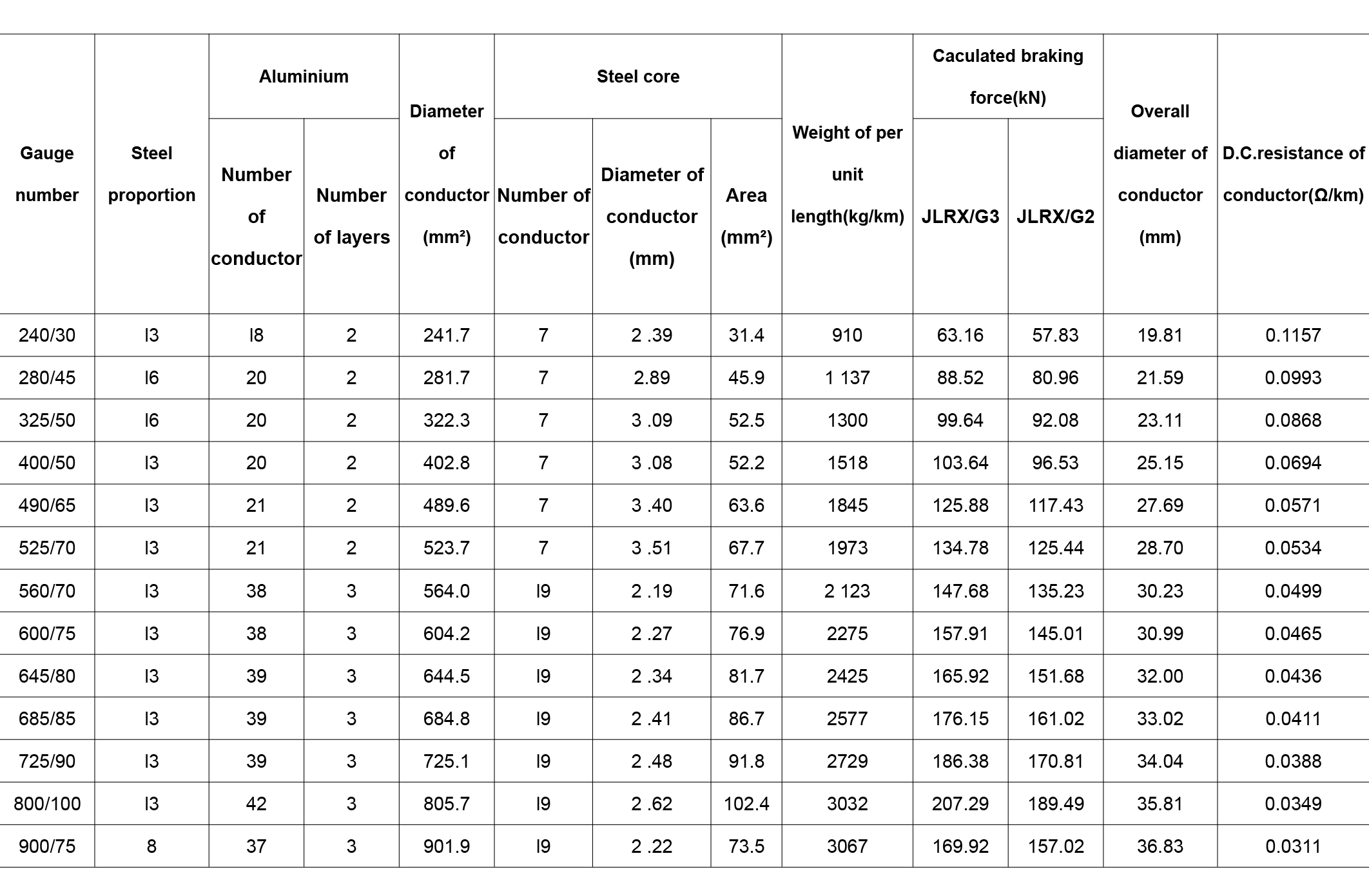 [/vc_column_text][/vc_tab][/vc_tabs][ultimate_modal icon_type="none" modal_contain="ult-html" modal_on="image" onload_delay="2″ btn_size="md" btn_bg_color="#5bb75b" btn_txt_color="#ffffff" modal_on_align="left" btn_text="ENQUIRY" txt_color="#f60f60″ modal_size="small" modal_style="overlay-fade" overlay_bg_color="#333333″ overlay_bg_opacity="80″ header_text_color="#333333″ modal_border_width="2″ modal_border_color="#333333″ modal_border_radius="0″ btn_img="6221″][contact-form-7 id="5315″ title="CONTACT US"][/ultimate_modal][/vc_column][/vc_row]